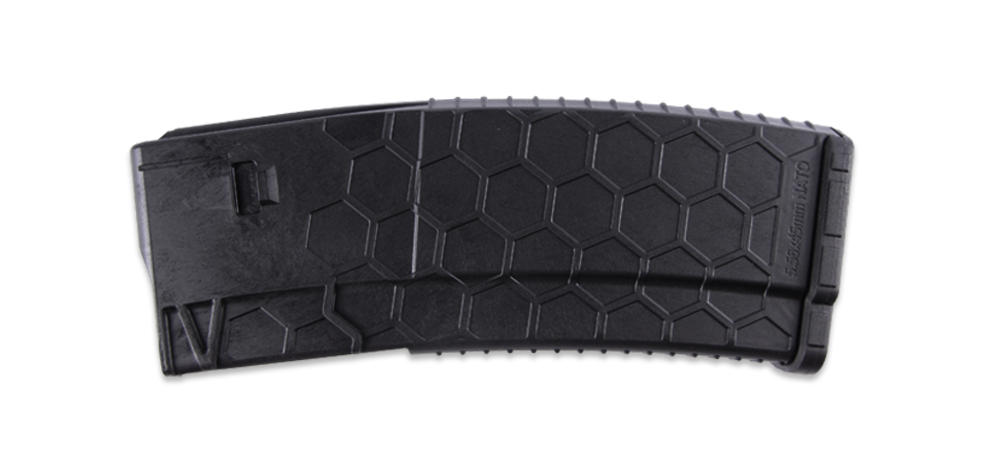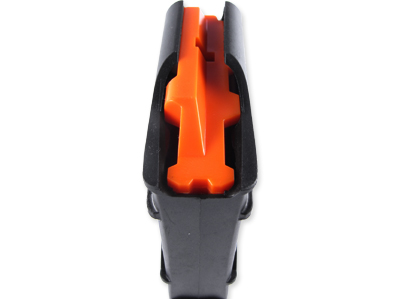 The High visibility, Hexmag Orange Follower allows for safer clearing of your rifle's chamber.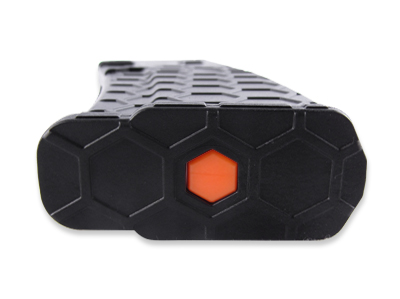 TOOL FREE DESIGN
No tools or bullet tips needed to remove the base plate and disassemble the magazine for cleaning or changing the HexID color identification system.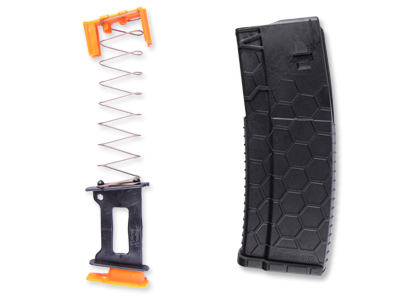 "True" Riser System
When Hexmag originally developed their True Riser they made an effort to incorporate storage in place of reduced capacity. After all, why sell a product that is mostly empty space. Hexmag's riser system allows items to be wrapped around the riser and reinserted back into the magazine. The hexagon hole is not only a decorative feature but a place to secure line. So every Hexmag True 10 round magazine Riser has some capacity for storage. Having the ability to carry around a short length of paracord is built right into the magazine. Hexmag 10 round magazines are the magazines of choice for your survival gear.