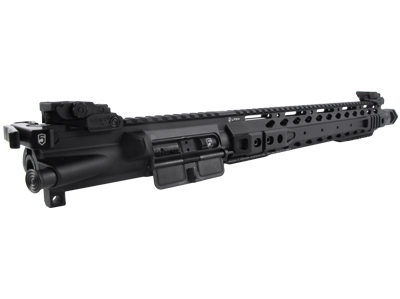 Flat top upper receiver, complete. Mil-spec type III hard coat anodizing. Precision machined to M16/M4 specs. M4 feedramps. Includes: Forward assist assembly, ejection port cover assembly. Also including the A.R.M.S. ® #71L series of Front and Rear Sights with STEEL APERTURES. They are designed to allow attachment to all Universal Dovetail and Weaver style Rails. Both are made from durable, metal-reinforced polymer and are a good option when seeking a quality sight. Both are .600" when in the folded position, from the top of the receiver. Not for Dovetail Gas Blocks.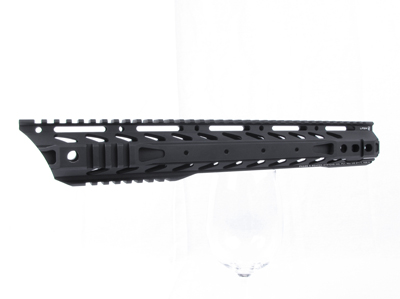 The LPSN15™ was developed to accommodate the features of our 7.5" LPSN quad rail to a longer 15" version. The LPSN15™ was inspired by lots of beneficial features that shooters have requested and demanded from us and other manufacturers. The slender design, longer nose, ease of installation and superior construction are some of the features that we designed into this system. Another development feature is the finish quality. The LPSN™ undergoes a rigorous extra de-burring process in order to ensure a smoother snag free finish.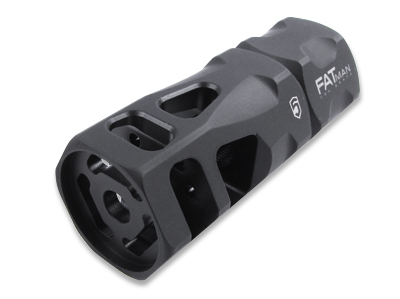 The 2 large (FAT) ventilated baffle sections and chambers create the compensation needed to reduce the overall recoil felt by the shooter. The FATman Hex Brake includes two top ports machined at a 20 Deg. forward directed angle. These top ports help direct the energy of the spent gas in a manner that maintains a flat consecutive result shot after shot. The design of the FATman Hex Brake allows the first chamber wall to sit as close to the barrel crown plane as possible. This design element was included to maintain the full accuracy of the barrel.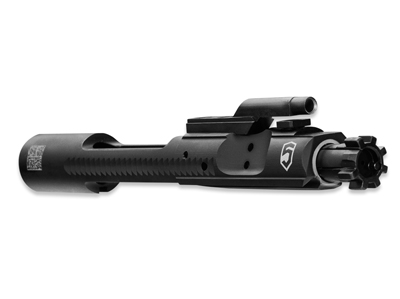 Phase 5's Mil-spec M-16 bolt carrier features a heat treated and chrome lined inner with a black phosphate coating. The complete bolt carrier group includes cam pin, firing pin, gas key, and bolt with power extractor spring. All bolts are HPT/MPI tested.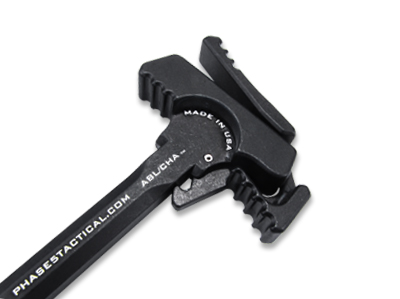 Our Ambi Battle Latch/Charging Handle Assembly (ABL/CHA™) incorporates several structural and functional improvements, 7075 Aluminum, including a truly ambidextrous design ideal for left-handed users.