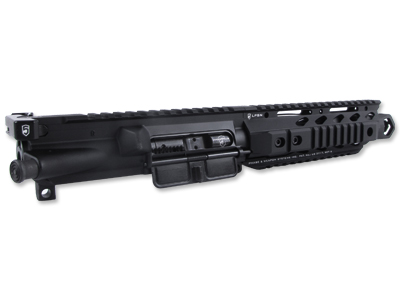 Flat top upper receiver, complete. Mil-spec type III hard coat anodizing. Precision machined to M16/M4 specs. M4 feedramps. Includes: Forward assist assembly, ejection port cover assembly.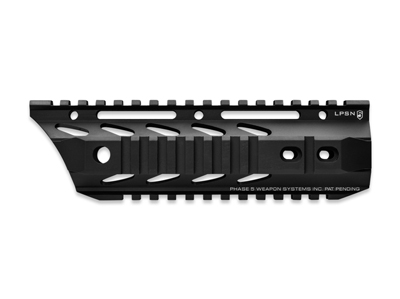 The Phase 5™ LPSN™ was developed as an improvement to our previous quad rail. The new LPSN™ was inspired by lots of beneficial features that shooters have requested and demanded from us and other manufacturers. The slender design, longer nose, ease of installation and superior construction are some of the features that we designed into this system. Another development feature is the finish quality. The LPSN™ undergoes a rigorous extra de-burring process in order to ensure a smoother snag free finish. The details and level of care during the manufacturing of the LPSN™ make it the perfect choice for your Carbine or Pistol build.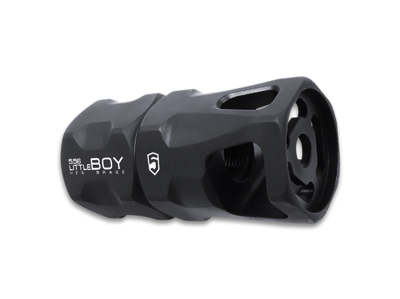 The design of the littleBOY Hex Brake allows the chamber wall to sit as close to the barrel crown plane as possible. This design element was included to maintain the full accuracy of the barrel. The iconic Phase 5 Hex design gives the littleBOY Hex Brake the perfect styling that custom gun builders are looking for.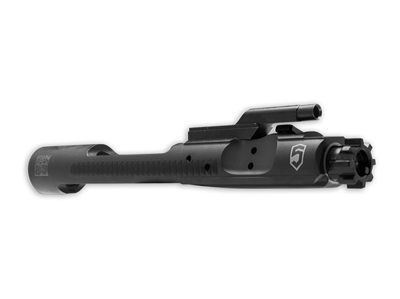 Phase 5's Mil-spec AR-15 bolt carrier features a heat treated and chrome lined inner with a black phosphate coating. The complete bolt carrier group includes cam pin, firing pin, gas key, and bolt with power extractor spring. All bolts are HPT/MPI tested.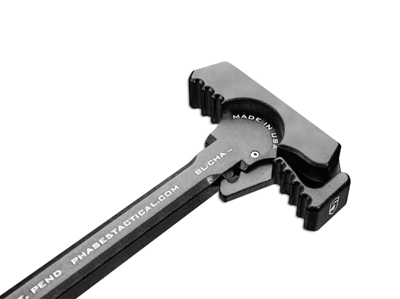 Our Battle Latch/Charging Handle Assembly incorporates an upgraded .1875 inch stainless coiled spring pin, 7075 Aluminum, and increased sidewall thickness to provide exceptional performance under repeated abuse. Broad contact points assure a reliable grip no matter the situation.